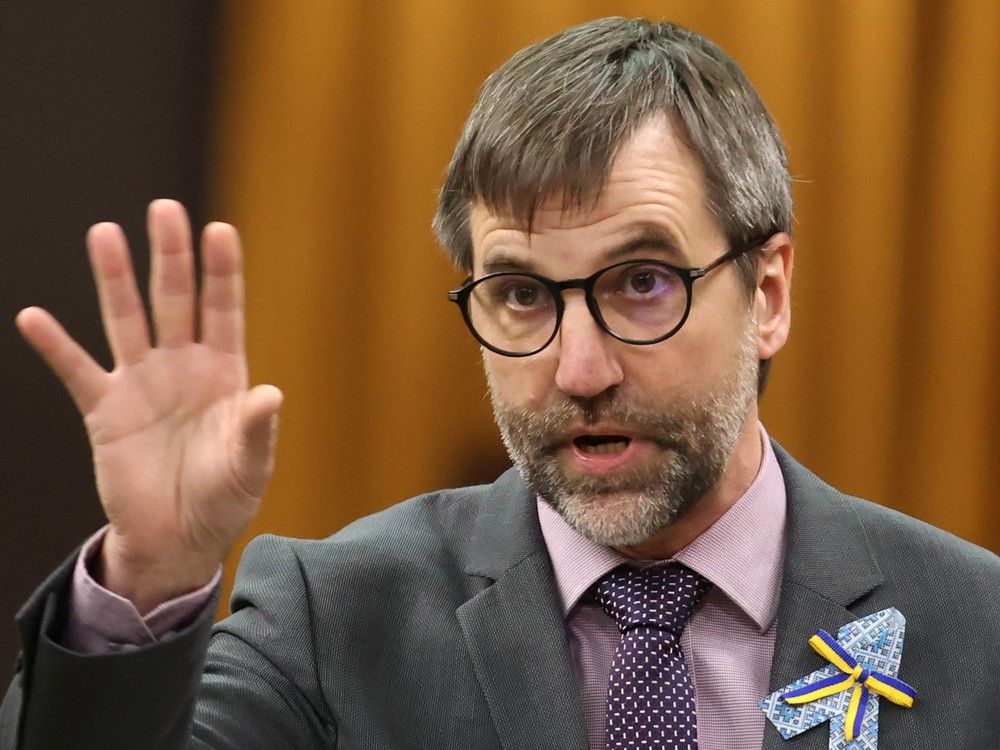 Rebel News, enviro minister resolve court battle over Twitter blocking
Steven Guilbeault must unblock Ezra Levant on Twitter, pay Rebel News founder $20,000
Article content
Canada's environment minister has earned a rebuke in court for blocking a contentious commentator on X, formerly known as Twitter.
On Monday, Federal Court Justice Russel Zinn issued a consent order concluding legal action filed two years ago by Rebel News founder Ezra Levant, who took Environment Minister Steven Guilbeault to court after he blocked Levant's account, which would prevent Levant from seeing or replying to Guilbeault's tweets in his own feed.
Article content
"The Honourable Minister Steven Guilbeault shall immediately cause the account @s_guilbeault to unblock the following account on 'X,' the platform formerly known as 'Twitter,'" Zinn wrote in his brief two-page order, referring to Levant's X account @ezralevant.
Liberal minister breached Charter by blocking Rebel News chief on Twitter: legal challenge

A look at Trudeau's plane that let him down and one that's being sent to rescue him
Zinn also ordered Guilbeault and his staff to not block Levant on X during the balance of his time as a member of Parliament.
Guilbeault was ordered to pay Levant $20,000 within 90 days.
According to the consent order, the decision came as a result of a resolution between both parties.
The suit was originally filed in Federal Court in March 2021.
Levant told National Post that Guilbeault using the block button to shut out dissent is equivalent to the "weaponization of the state" against his critics.
"Some people might think being blocked by the government on Twitter is a trifle, but it is the principle: can a cabinet minister cut you off from a government service just because you are a political opponent? And if he can, what other services can he restrict?" Levant said, describing the decision as a rejection of cancel culture.
Article content
"I'm very glad to have done this, because it sends a message that the government must work for Canadians of every political stripe."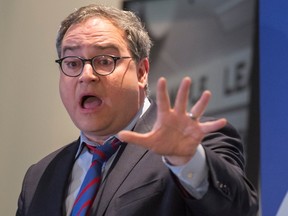 While Guilbeault's office declined to comment, government sources said that a number of factors weighed into the decision to resolve the case rather than battle it out in the courts, including recent comments made by X owner Elon Musk that he was considering doing away with the blocking feature altogether.
The decision to settle was also reportedly linked to the assignment of Zinn to the case — a Federal Court judge who had previously ruled in favour of Rebel News during the news organization's battle to gain media accreditation for the 2019 English-language federal leaders debate during that year's federal election.
When asked if the case would have wider implications for politicians accustomed to using the block button to silence social media gadflies, Jim Turk, director of Toronto Metropolitan University's Centre for Free Expression, told the National Post he doesn't think so.
"It reads like a classic decision on the part of the federal government, or Guilbeault, to settle to avoid the cost of going through a whole procedure," he said, adding it seems the government decided to cut their losses rather than take the issue further.
Article content
"I'm not sure why politicians choose to block rather than mute, it doesn't make sense to me — but I don't think this is going to have many implications, one way or another."
Christian Clavette with the Samuelson-Glushko Canadian Internet Policy and Public Interest Clinic (CIPPIC) told the National Post that Monday's decision is not a legal precedent and has no binding implications for other politicians who chose to block critics on social media.
"Though the decision itself doesn't establish a legal precedent and the settlement doesn't weigh in on the merits of the case, it still sends a significant signal to public officeholders," Clavette said, adding the $20,000 sum was intended to defray Levant's legal costs, and isn't an award of damages.
"CIPPIC holds the view that blocking individuals on social media by public officials infringes upon freedom of speech and restricts access to public information. This is especially relevant as social media becomes increasingly instrumental for public communication."
He said elected officials should instead consider Monday's decision a cautionary tale, and that blocking critics on social media could end up in a costly legal challenge.
— With additional reporting from Tom Blackwell
• Email: [email protected] | Twitter: @bryanpassifiume
Our website is the place for the latest breaking news, exclusive scoops, longreads and provocative commentary. Please bookmark nationalpost.com and sign up for our newsletters here.